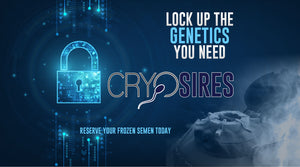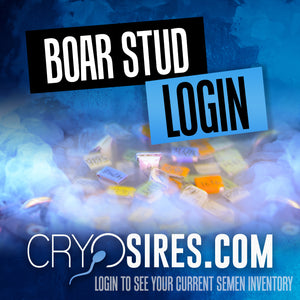 BOAR STUD LOGIN
New! Boar Studs may now login to get the most current inventory on their semen by utilizing this new Cryosires feature. Click here!
PROTECT YOUR GENETICS
Imagine having the boars you need on hand. No sweating shipping, no worrying about what to breed the sow that comes into heat early, or if your fresh semen boar of choice is sold out or not up to the quality you're after. PROTECT YOUR GENETICS, frozen semen is your new insurance policy.
View All Boars
Click here to View All Available Boars.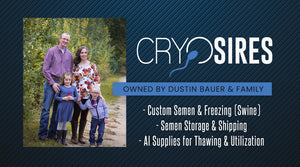 ABOUT CRYOSIRES
CryoSires is privately owned and operated frozen semen lab in northern Illinois.  We provide custom freezing and storage services catered towards the showpig producer.  Feel free to contact us with any questions you may have. We look forward to helping incorporate the use of frozen genetics into your operation.